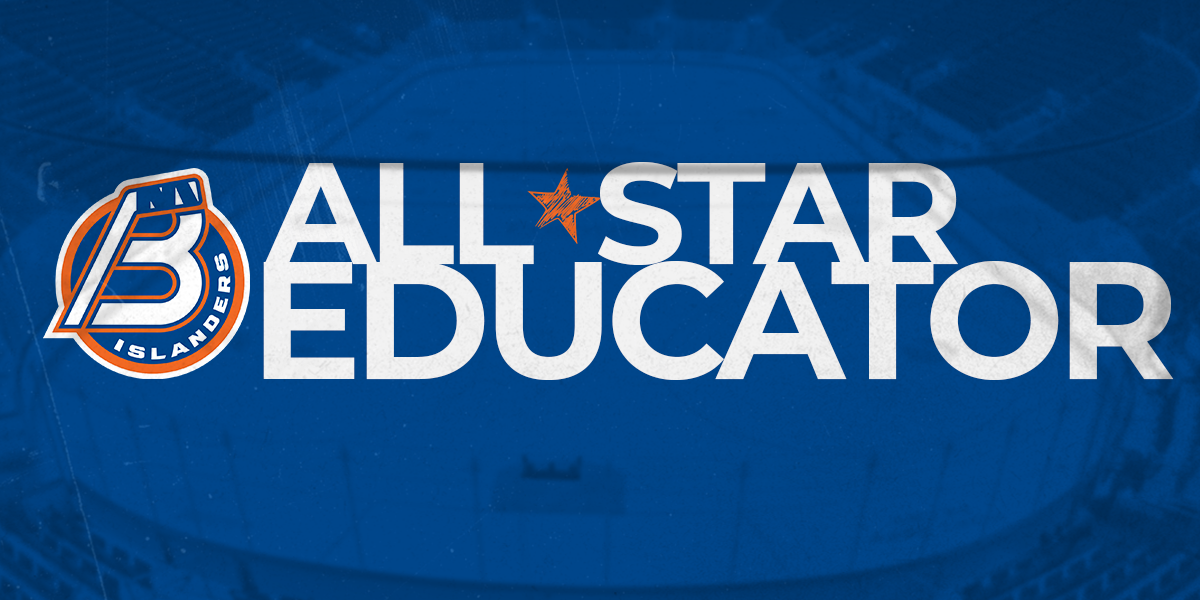 About
The Bridgeport Islanders All-Star Educator program recognizes outstanding educators in Connecticut for their contribution to their students, school, and community. During the AHL season, the Bridgeport Islanders will select exceptional educators to be honored at their schools and by Islanders fans at a game.
Who Can Nominate an All-Star Educator?
Current principal

Former principal

Current student of nominee

Former student of nominee

Colleague
What Are the Criteria for Selecting an All-Star Educator?
Academic Ambition: Educator is committed to empowering and inspiring students to achieve their full potential.

Community Involvement: Educator encourages students to be involved in their community and engage in constructive activities beyond the classroom.

Classroom Inclusion: Educator goes above and beyond the expectations to ensure an inclusive and creative learning experience.
Selection Process
Help the Bridgeport Islanders recognize an All-Star Educator this season! Nominate your All-Star Educator for the upcoming Bridgeport Islanders 2022-2023 season using the form below. Nominees must not have been a recipient of this honor before with the Bridgeport Islanders. Based on a first come, first serve basis. Please note: Submission of your nominees does not guarantee selection. If your nominee is selected you will be notified.