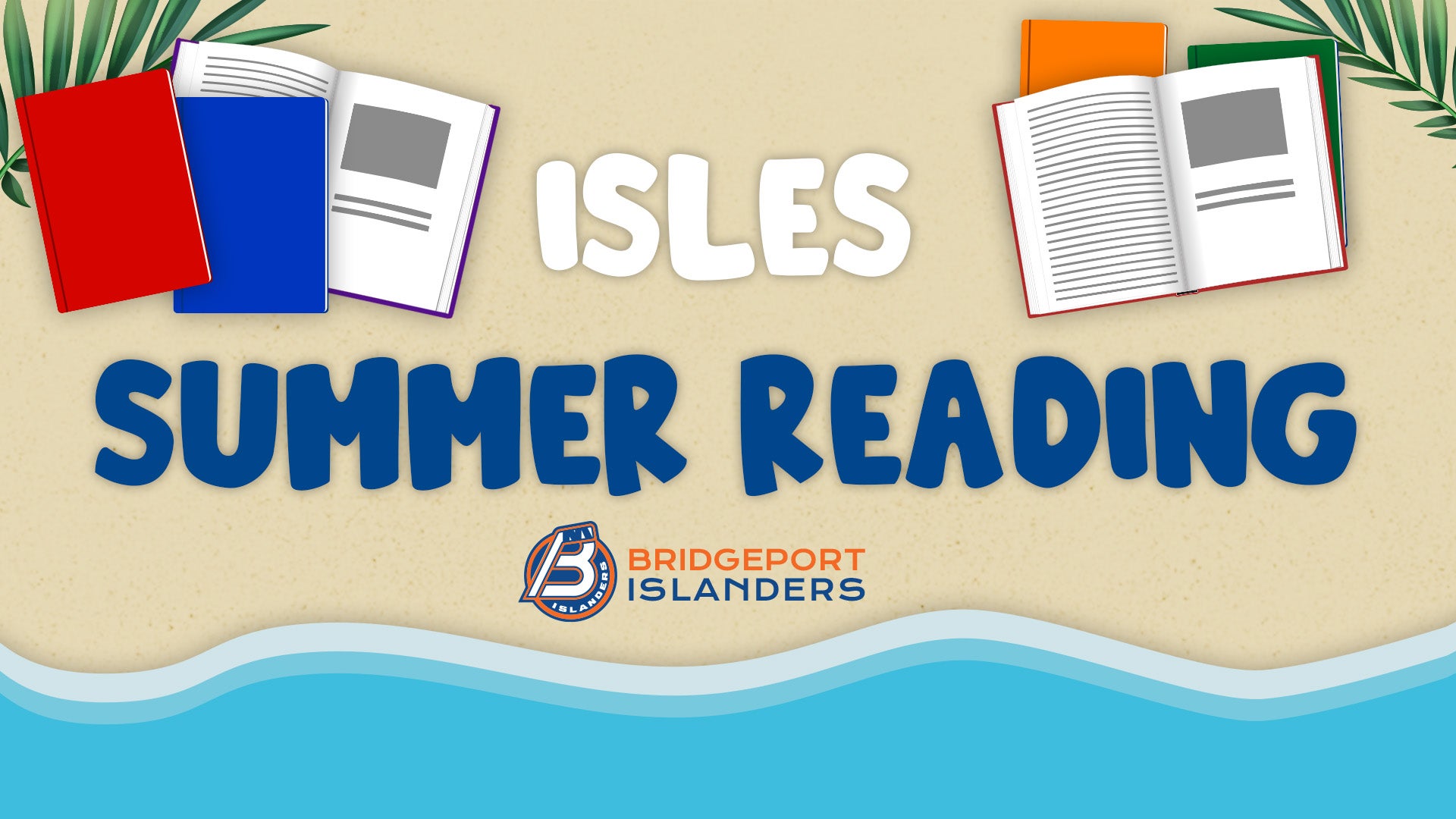 ISLES NATION- GET READY TO READ!
The Bridgeport Islanders are encouraging students to read over the summer and grow their skills. Tell us when you finish your reading list to claim your free ticket to an Islanders game next season!
What is the Isles Summer Reading Program?

The Bridgeport Islanders are excited to launch the Isles Summer Reading Program to encourage students to grow their reading skills over the summer. Students who read four (4) or more books this summer will receive a free ticket (with the purchase of an additional ticket) to a select Bridgeport Islanders 2022-2023 regular season home game.

Who Can Participate?

The Isles Summer Reading offer is only valid for students who will begin the 2022-2023 academic school year in kindergarten through 8th grade.

When Does This Offer Expire?

All reading reports must be submitted by the student's parent/guardian by Friday August 26th.

How Do I Receive My Ticket?

Complete your reading report by clicking Let's Get Reading! at the top of this page.
Submit your Isles Summer Reading form by Friday August 26th.
Your free ticket offer will be emailed on Monday September 5th.
Click on the link in your Isles Summer Reading email to claim your ticket!

Once your reading report is submitted you will receive a confirmation email with further information.
Contact Sam Provost with questions at (203) 345-4825 or samuel.provost@bridgeportislanders.com.