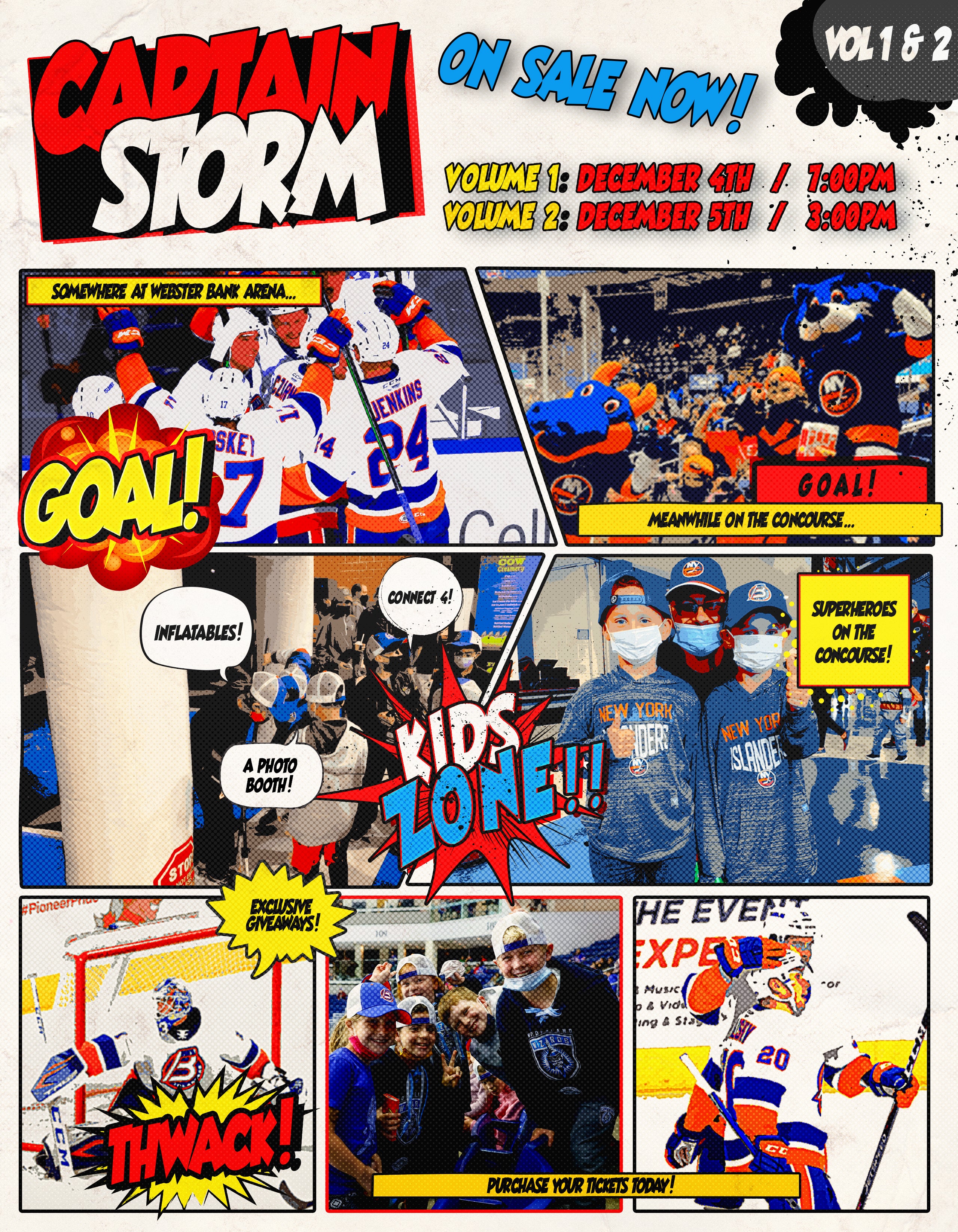 SUPERHERO WEEKEND WITH THE ISLANDERS
Grab your cape, mask, and fly on down to Webster Bank Arena for Superhero Weekend! The Islanders face off against foes the Providence Bruins and the Charlotte Checkers in an action-packed weekend!
Don't miss out on a limited edition Comic Book Poster giveaway to the first 1,000 lucky fans. Each game will have a different exclusive poster so be sure to collect the full set!