Breaking Down Bridgeport at the Halfway Mark
By John Kaywood / SoundTigers.com contributor
Jan 17, 2019
There are a ton of layers as to why the Bridgeport Islanders had a stellar first half to their 2018-19 season. They continue to sit in playoff position and are poised for a second-half push toward the 2019 Calder Cup Playoffs.
How did they get here? This (in award show format) will try and unpack it all and breakdown their terrific first half.
DISCLAIMER: These awards are only chosen from the field of players who are on the active roster as of Jan. 17, 2019. So no Devon Toews or Michael Dal Colle.
MOST IMPROVED (From Last Season): Mitch Vande Sompel
Probably one of the easiest awards to give out, Mitch Vande Sompel has taken that next step, amassing 17 points halfway through the season (5g, 12a). On pace to set career highs in both categories, along with being a reliable source on the PK and PP, Mitch play has transformed on both ends of the ice.
UNSUNG HERO: Steve Bernier
Steve Bernier can give you everything you need. A greasy goal, highlight goal, beautiful assist, fight, block, defensive stand, whatever you need, Bernier can provide it. That's what an unsung hero is right? A person that does great deeds but doesn't receive any or very little of the credit. Then yup, Steve Bernier is the most deserving of this award.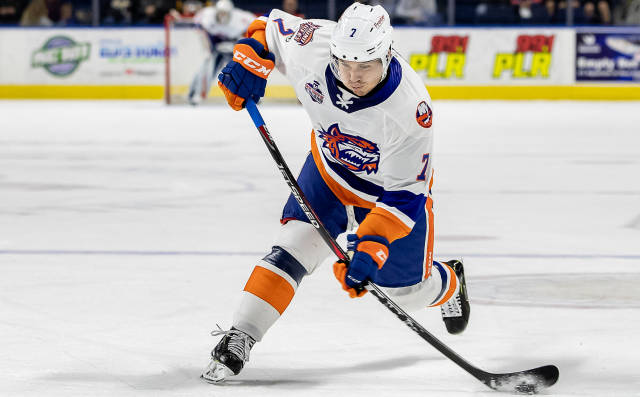 MVV (Most Valuable Veteran): Chris Bourque
You could go in a few different directions here on this one. Steve Bernier and Mike Sislo have both had solid first halves as well. However, Chris Bourque edges the other six veterans on the team due to his impact on the power play. Last season without Chris Bourque, the Sound Tigers finished the season with a 17.4% on the man advantage. This season with Chris, the Sound Tigers are hovering just above 19% on the PP. 1.6% may not seem like a lot, but in the grand scheme of things it really can be the difference between a couple of wins and a couple of losses. In addition, Chris is third among active Sound Tigers in points this season (7g, 16a).
BIGGEST SURPRISE: Otto Koivula
Who could have predicted this surge by Otto Koivula in August? This kid can't stop scoring and producing offense. Koivula's speed, skating, and puck handling seem to be getting better by the game if not the period. The kids got the goods, since his move to center, his confidence and PPG average and potential has soared. Without Dal Colle and Toews for the foreseeable future, get used to seeing Koivula's name A LOT.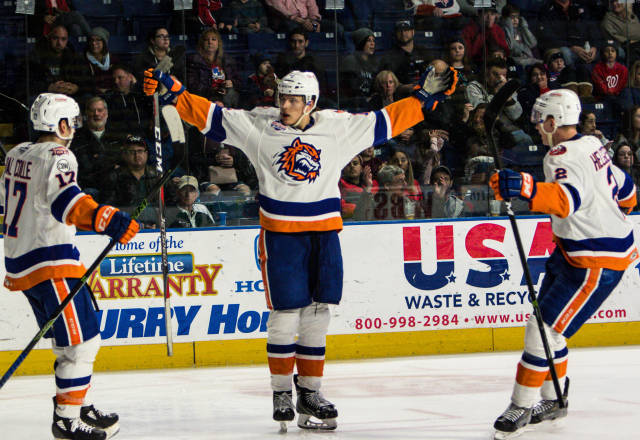 ROOKIE OF THE YEAR (So Far): Kieffer Bellows
Bellows is truthfully everything as advertised when seeing him in the world juniors last year and everything we heard from camp. He can shoot the lights out of the building, and he's been a formidable force on the power play so far this season. Speed skating needs improvement but then again who doesn't. Overall, Bellows will have to hope for a Koivula cool down or him to heat himself to take the end of the year rookie award honors.
MR. RELIABLE: Travis St. Denis
St. Denis has easily been one of the most consistent Sound Tigers this season. When the best ability is availability, Travis has been there, playing in every so far this season. He hasn't lit the lamp as much as he has liked so far this season, but the tough-nosed, skilled and speedy second-year forward is coming on at the right time for a big second half.
Back to All