GROUP OUTINGS WITH THE ISLANDERS
Gather your friends, family, co-workers, or organization members and enjoy an exciting and unforgettable experience with the Bridgeport Islanders! Bring a group of 10 or more people and enjoy great ticket discounts and access to memorable benefits only available to group outings .
Contact a group sales representative today to learn about our available group ticket discounts, valuable benefits, and exclusive ticketing experiences!
Group Benefits

Group Benefits

Our group tickets come with several exclusive benefits to give you and your guests a memorable experience.

Recognition on Jumbotron and PA System during a Bridgeport Islanders home game
Dedicated group account representative to assist in planning and booking your outing
Discounted ticket rates for groups of 10 or more - up to 60% off Box Office Pricing
Individual hats for every member of your group*
Access to exclusive group outing experiences**

*Only available to those in specific seating sections
**Based on availability; Subject to change

Fan Experiences

Fan Experiences

Our Fan Experience Programs allow your groups the opportunity to be more than just a spectator for any Bridgeport Islanders home game. A minimum ticket purchase is required for each of the following programs and programs are filled on a first-come, first-served basis.

Here are just a few of the fan experiences the Islanders have to offer*:

Fundraising Assets
National Anthem and Performances
Presenting the American Flag
Dance Routines
Martial Arts Exhibitions
Youth Hockey Game Day Games
Youth Hockey Intermission Scrimmages
Youth Hockey Anthem Buddies
Adult Hockey Pre and Post Game Opportunities
Private Pregame Events

*Based on availability; Subject to change

Youth Hockey

Youth Hockey

Bridgeport Islanders Youth Hockey Group Outings let your team skate like the pros on the Total Mortgage Arena ice! Players, coaches, family, and friends experience a youth hockey game or outing in the atmosphere of a 10,000-seat arena!

Benefits of a Youth Hockey Outing:

The chance to skate in front of thousands of fans at the Total Mortgage Arena
Team Logos presented on the Jumbotron
Youth players and coaches sitting on the player benches
Team Photo at Center Ice

Youth Hockey Experiences*

Exhibition Games (Pre and Post)
Intermission Skating
Youth Champions Program
Youth Hockey Jamboree

*Based on availability; Subject to change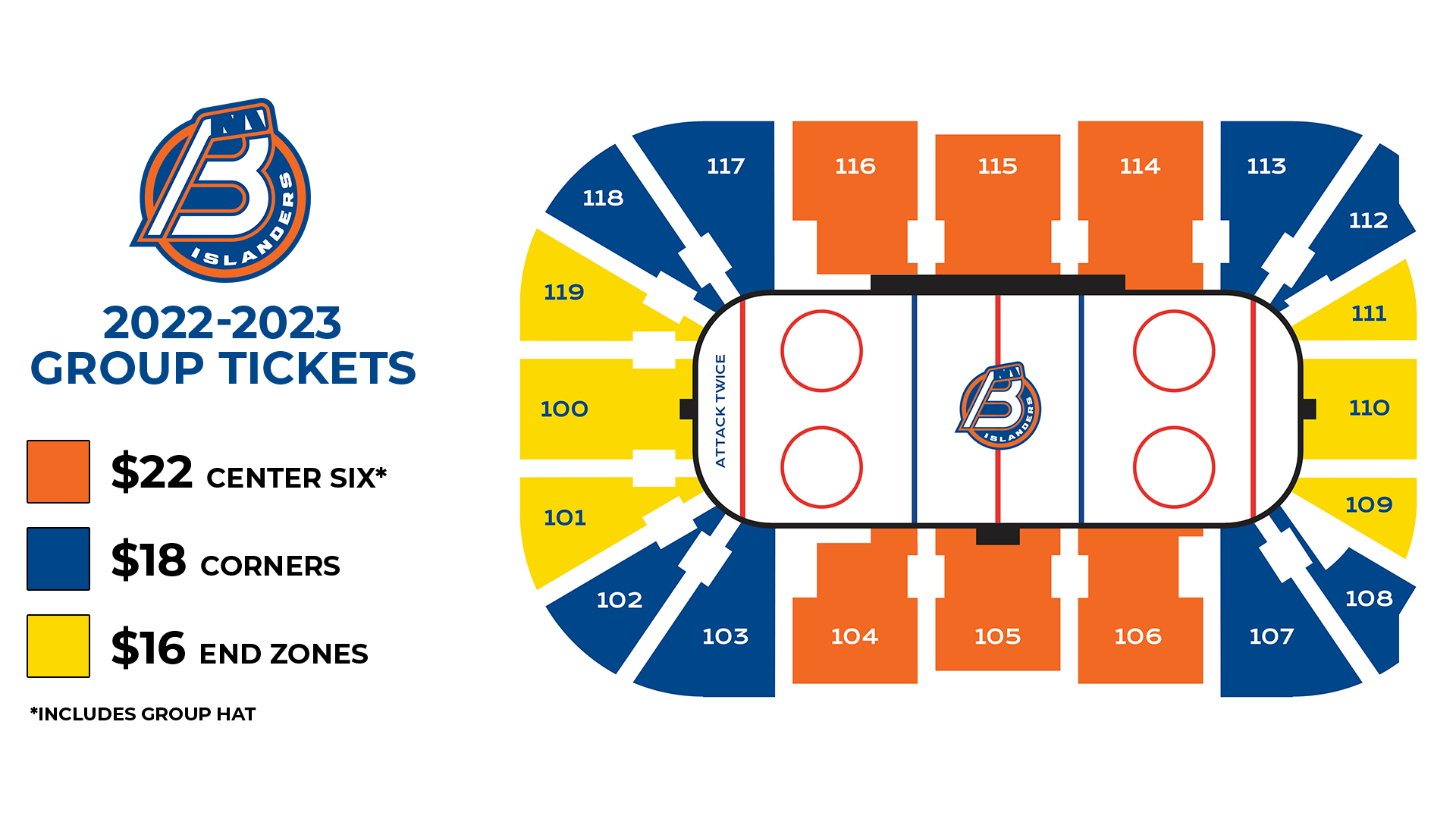 BOOK YOUR GROUP OUTING TODAY
Now is the time to secure your group outing with the Bridgeport Islanders. Use the button below to book your tickets and give you and your guests an unforgettable experience!
CONTACT US
📞 203.579.5230
✉️ groups@bridgeportislanders.com